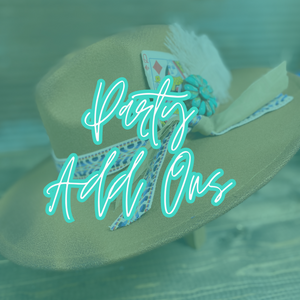 Enhance your party with fun add-ons like appetizers, mimosas, wine & cheese, or coffee for an enjoyable experience.

The price includes the items listed and we will add 1-2 more items to your visit. 
If you are celebrating a special event, please include the details on your reservation form so we can be sure to make plans to celebrate accordingly.